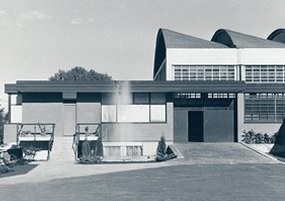 Production and sales of pumps for corrosive and abrasive acids, centrifugal and volumetric pumps, horizontal and vertical axis monoblock pumps or with elastic coupling fitting, also self-priming, peristaltic pumps for viscous liquids, even corrosives or food in accordance with FDA standards, standardised pumps for water treatment, pumps for waste water with open impeller and channels, also self-priming or vertical, multistage pumps for high pressure, also self-priming, circulatory pumps for low and high flow rates, submersible and submerged pumps, geared and cycloidal pumps for viscous liquids, standardised pumps for heating oil, split-case pumps for high flow rates, special pumps, pumps in polypropylene and PVDF, pumps in cast iron, also spheroidal, pumps in AISI 316, pumps in bronze, pumps in duplex, pumps covered in Halar and Abcite, motor pumps.
Our wide range allows us to provide all-around solutions to your pumping problems and, thanks to our vast experience, we will be able to direct you toward the best selection of the various construction types in order to find the best quality/price ratio.
The quality and solidity of our products is well known. All our products are tested before being sold, always placing our customer in the best possible conditions.
We have always been convinced that our work can be gratifying only if it is done in the best possible way and improved day after day... since 1939 we have grown along with all the sectors in the industry. We had the honour of presenting the King of Italy, Vittorio Emanuele, with the first plastic resin pump designed and made in Italy and from that moment on, acid treatment became the pillar of our work.